Are you looking for a PROFESSIONAL,CONTEMPORARY, MAGICIAN for your event??
Award winning magician Alex Michael has been performing at corporate events and corporate functions for well over ten years and is one of the busiest performing magicians in the UK.
He specialises in performing unique, close up magic which leaves guests bewildered and fully entertained.
The main reason Alex is booked repeatedly to entertain at corporate functions is because having Alex perform his magic is the perfect 'ice breaker' and talking point and his skill level is second to none.
The type of magic performed is fully interactive and engaging and uses sleight of hand techniques. A typical trick that Alex performs is borrowing a £5 note and changing it instantly into a £50 note and will leave your guests without a clue!
As well as hundreds of small corporate companies, Alex is also a regular performer for some of the largest blue chip companies including Experian, HSBC, Vodafone, IBM to name a few.
Corporate Magician Nottingham, Corporate Entertainer Nottingham
Due to Alex's experience, Alex adopts a flexible approach to fit in with clients requirements. He can entertain standing up, approaching groups at a drinks reception, or even at a table during a meal or even in front of everyone offering a small cabaret/parlour show.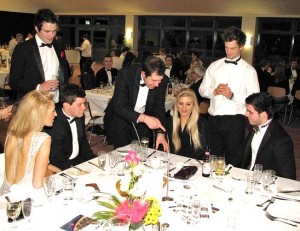 "This is the third year we have booked Alex to perform for us as he has gone down a storm yet again" Stephen Pomezny – Manager IBM
Why book Alex for your corporate event? Simple he is a multi award-winning magician, offering a flexible approach, honest, great value for money service.
Please browse the site and take advantage of looking at the videos, reading/watching the testimonials and reading the FAQ's. However if there is anything you would like to discuss, feel free to get in touch.

Corporate Magician Nottingham, Corporate Entertainer Nottingham HIRE NOW! Corporate Magician Nottingham, Corporate Entertainer Nottingham