Wedding Magician Breadsall
Wedding Magician Breadsall Derby- This weekend I was fortunate enough to perform at one of my favourite venues 'Breadsall Priory'. This is a great venue and I was really looking forward to performing here as I had met the bride and groom at another wedding and they were a great crowd.
The advantage of a venue like this is that it has lots of rooms, for your guests. The ladies can enjoy the luxury of the heath spa and all of its facilities. Whilst the men can go to the gym or enjoy a round of golf.
There are lots of stunning wedding venues in and around Derby. From stately homes, to barn conversions to luxury resorts, but certainly Breadsall Priory would definitely be in my top five wedding venues in Derby.
Here I performed a short children magic show followed by balloon models for all of the children before entertaining the guests with some slight of hand.
Here's a video of my kids show  https://www.youtube.com/watch?v=R29oGcrzkrU
.. and here is me in action with adults, wowing them with my magic https://www.youtube.com/watch?v=NQkpVx7Hyt4  https://www.youtube.com/watch?v=c-_RgH2vvYk
Wedding Magician Breadsall
If you like what you see, it gets even better with my attitude to performing. I am flexible with the type of performance I offer and perform bespoke shows depending on timings and requirements,
If anyone would like further information or have any questions, the best thing to do is email me on alex@alexmagic.co.uk or simply drop me a  07890 217 203
With over 15 years experience and thousands of great references, I am here to help. take a look at my website here  https://www.alexmagic.co.uk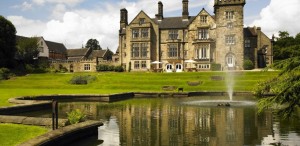 If you are looking for the very best entertainer for your event or wedding look no further
Alex Michael award Winning Magician is based in Nottingham but covers All of Derbyshire and Nationwide.